2016-12-02
Bosnian FM hails huge potential for development of relations with Azerbaijan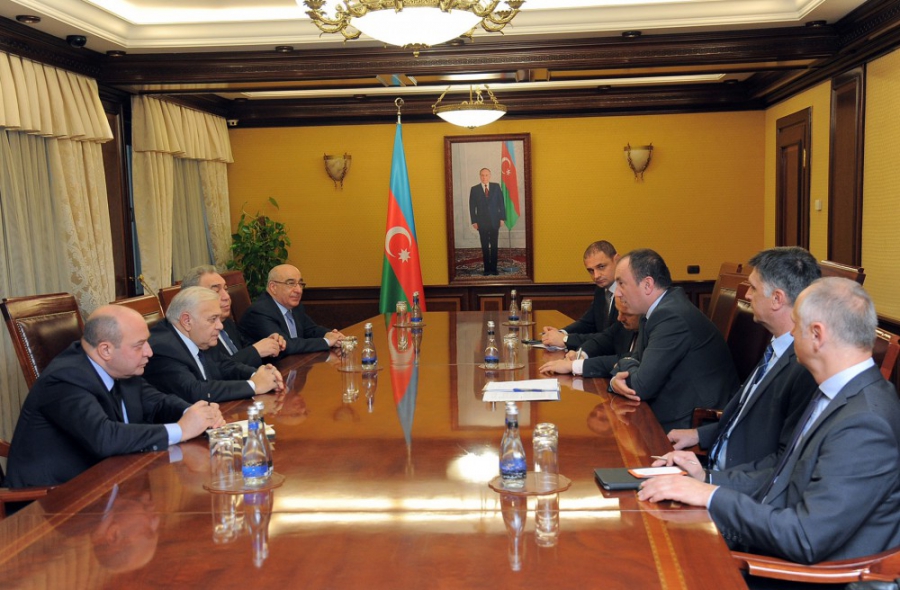 Bosnia and Herzegovina's Foreign Minister Igor Crnadak has hailed huge potential for the development of relations with Azerbaijan as he met with Speaker of the Parliament Ogtay Asadov in Baku.
Igor Crnadak described ties between the two countries as close and friendly.
Speaker Ogtay Asadov said that the visit will contribute to the development of bilateral relations between the two friendly countries. Describing Azerbaijan-Bosnia and Herzegovina relations as excellent, the Azerbaijani Parliament Speaker hailed similarities between the two nations.
Ogtay Asadov thanked the House of Peoples of Parliamentary Assembly of Bosnia and Herzegovina for adopting a resolution recognizing sovereignty and territorial integrity of the Republic of Azerbaijan and condemning the Armenian aggression.
The Speaker hailed interparliamentary ties, praising the role of friendship groups in the parliaments of both countries in further strengthening bilateral relations between the two countries.
He underlined the importance of increasing trade between the two countries. Speaker Asadov also provided an insight into the energy projects initiated by Azerbaijan.