2017-09-10
President Ilham Aliyev met with Presidency Member of Bosnia and Herzegovina Bakir Izetbegovic in Astana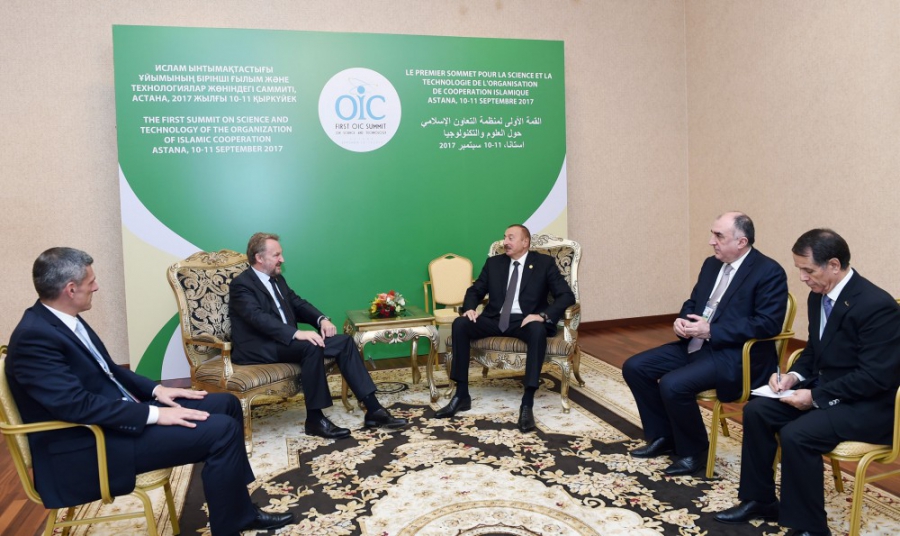 President of the Republic of Azerbaijan Ilham Aliyev has met with Presidency Member of Bosnia and Herzegovina Bakir Izetbegovic in Astana.
They stressed successful development of relations between the two countries in a variety of areas.
They exchanged views over the current state and prospects of development of the bilateral ties between Azerbaijan and Bosnia and Herzegovina. They also discussed the current state and prospects of the talks on settlement of the Armenia-Azerbaijan Nagorno-Karabakh conflict.