2017-10-19
The Grand Mufti met with the Counselor for Political and Economic Affairs at the Diplomatic Mission of the Republic of Azerbaijan in Bosnia and Herzegovina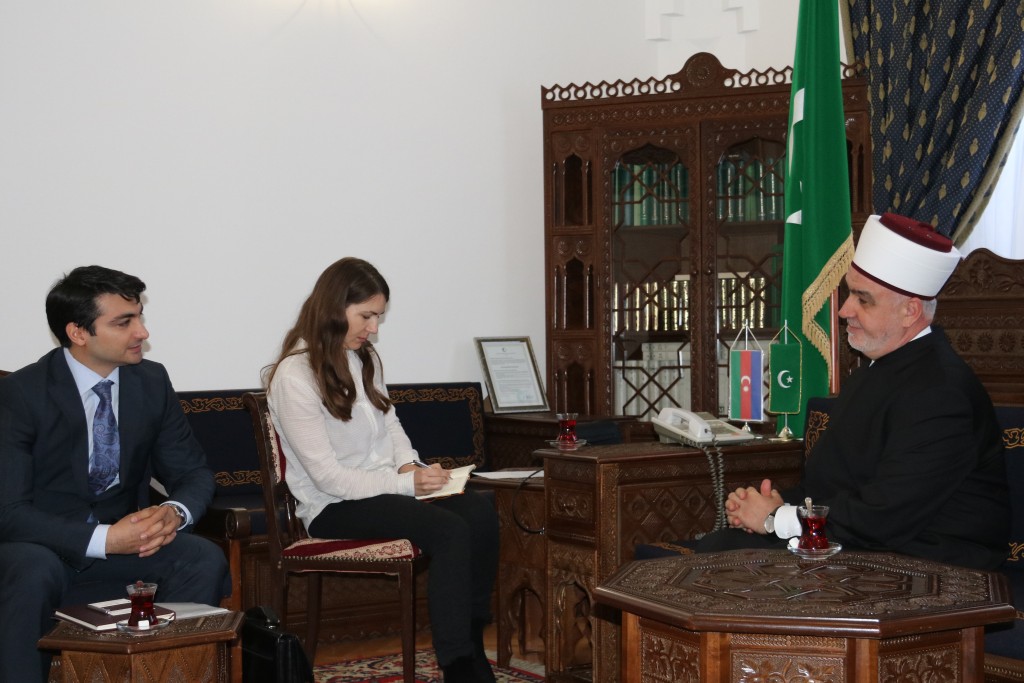 Husein Kavazović, the Grand Mufti of the Islamic Community in Bosnia and Herzegovina, met with Elnur Guliyev, the Counselor for Political and Economic Affairs at the Diplomatic Mission of the Republic of Azerbaijan in Bosnia and Herzegovina.
On this occasion, Mr. Guliyev delivered to the Grand Mufti Husein Kavazović an invitation from Sheikh-ul-Islam and Grand Mufti of the Caucasus Allahshukur Pashazadeh for participation in the International Conference on Islamic Solidarity. This Conference will be held in Baku, the capital of Azerbaijan, in December under the auspices of the President of this Caucasian Republic, Ilham Aliyev. Pointing out that the Bosniaks have fraternal relationships with the Caucasus Muslims, Grand Mufti Kavazovic said that he would be glad to accept this invitation and attend the Conference where he would participate as one of the speakers.
It is also worth mentioning that in Azerbaijan year 2017 was proclaimed a year of Islamic solidarity which has been marked by a series of manifestations and whose part is this Conference in Baku as its the final event.