2018-04-05
Foreign Minister Elmar Mammadyarov met with Igor Crnadak, Minister of Foreign Affairs of Bosnia and Herzegovina within the framework of the Non-Aligned Movement Mid-Term Ministerial Conference in Baku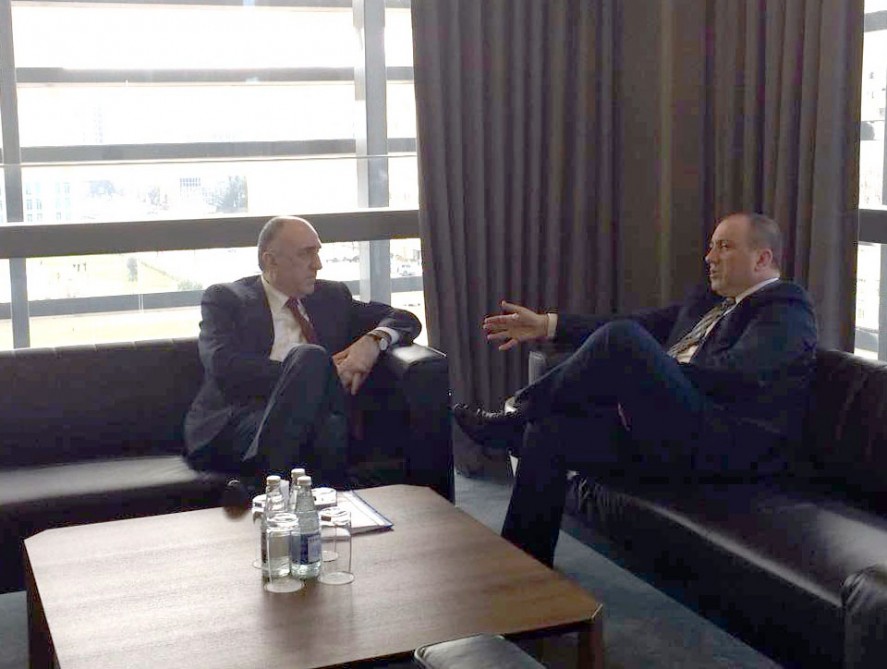 I.Crnadak expressed his gratitude to the Government of Azerbaijan for the high level of organization of the Ministerial Conference.
The ministers expressed satisfaction with the current level of bilateral relations between Azerbaijan and Bosnia and Herzegovina, as well as exchanged views on the prospects of cooperation.
They emphasized the importance of transmitting successful spirit of bilateral relations into multilateral platforms. In this regard, E. Mammadyarov noted that Azerbaijan put forward Baku's candidacy for the EXPO-2025.
The sides also exchanged views on regional and international issues.